August 10, 2016
reflected for a while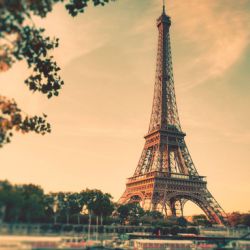 "No, Vanya, he's not dead," she said positively, when she had heard it all and . "Mother often tells me about grandfather, and when I said to her yesterday, 'but grandfather's dead,' she was dreadfully grieved; she cried and told me he wasn't, that I had been told so on purpose, and that he was walking about the streets now, begging 'just as we used to beg,' mother said to me; 'and he keeps walking about the place where we first met him, and I fell down before him, and Azorka knew me . . . .'"
"That was a dream, Nellie, a dream that comes from illness, for you are ill," I said to her.
"I kept thinking it was only a dream myself," said Nellie, "and I didn't speak of it to anyone. I only wanted to tell you. But today when you didn't come, and I fell asleep, I dreamed of grandfather himself. He was sitting at home, waiting for me, and was so thin and dreadful; and he told me he'd had nothing to eat for two days, nor Azorka either, and he was very angry with me, and scolded me. He told me, too, that he had no snuff at all, and that he couldn't live without it. And he did really say that to me once before, Vanya, after mother died, when I went to see him. Then he was quite ill and hardly understood anything. When I heard him say that today, I thought I would go on to the bridge and beg for alms, and then buy him bread and baked potatoes and snuff. So I went and stood there, and then I saw grandfather walking near, and he lingered a little and then came up to me, and looked how much I'd got and took it. 'That will do for bread,' he said; 'now get some for snuff.' I begged the money, and he came up and took it from me. I told him that I'd give it him all, anyway, and not hide anything from him. 'No' he said, 'you steal from me. Mme. Bubnov told me you were a thief; that's why I shall never take you to live with me. Where have you put that other copper?' I cried because he didn't believe me, but he wouldn't listen to me and kept shouting, 'You've stolen a penny!' And he began to beat me there on the bridge, and hurt me. And I cried very much . . . And so I've begun to think, Vanya, that he must be alive, and that he must be walking about somewhere waiting for me to come."
I tried once more to soothe her and to persuade her she was wrong, and at last I believe I succeeded in convincing her. She said that she was afraid to go to sleep now because she would dream of her grandfather. At last she embraced me warmly.
Posted by: shiftsd at 03:48 AM | No Comments | Add Comment
Post contains 497 words, total size 3 kb.
9kb generated in CPU 0.01, elapsed 0.0342 seconds.
32 queries taking 0.0262 seconds, 53 records returned.
Powered by Minx 1.1.6c-pink.